As we begin to share the many hilarious, touching, profound, and silly stories you shared with us about the Festival, we thought we'd start with some of our insiders: our board members.
Franco Ferrari joined the board in the '90s, and has stayed engaged since. He was instrumental in creating the Coastal Foundation for the Performing Arts, and is a former President and current Vice President of the board.
---
Music, and especially live music, is a passion of mine. I enjoy a very diverse range of musical styles, genres and cultures. Music is such a visceral driver of emotion and its surrounds me through most of my day, every day. Live music performance is that special opportunity to not only enjoy great music, the sort that becomes burned into your psyche, that soundtrack of your life, but to experience that special moment that only watching and experiencing a live performance can deliver. The Jazz Festival in particular has been a great source of musical discovery, expanding my musical horizons and understanding, and delivered musical surprises that I cherish.
Many of my most memorable live performances were presented by Coastal Jazz & Blues Society, as part of the TD Vancouver International Jazz Festival. Two stand out for me.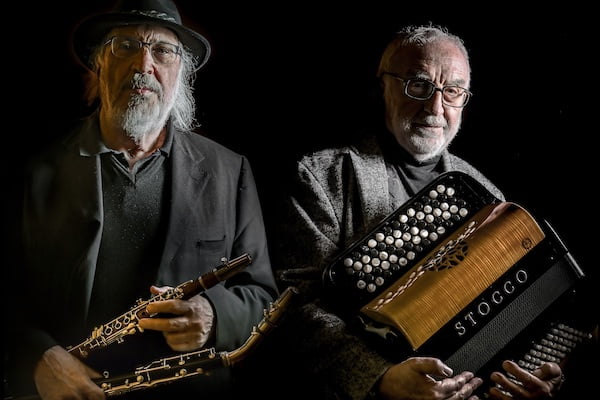 An Italian duo, Gianluigi Trovese, a clarinetist, and Gianni Cosca, an accordionist and pianist, were on stage in a small venue performing music from a recent recording of theirs. These are consummate musicians of great technical skill and wide-ranging creativity. Its music that I already knew, I had the recording, and others of theirs, and had listened to them many times in their various groups and combinations over the years. But it was their intimacy on stage, their tight and smooth performance, the halting English and banter about their compositions, and the exceptional delivery of music I thought I already knew, but discovered all over again, that made that concert memorable. Those are two instruments, and two musicians, I particularly like. They did not disappoint, but live they did deliver some magic, some special thing that their recordings alluded to but could never completely convey, as brilliant as they are.
The other was a concert by Bill Frisell and his Quartet. Now, I will go see Bill Frisell perform at any opportunity and have a large number of his recordings. He is a jazz guitarist extraordinaire who continues to explore new territory. He continues to deliver music that both challenges and satisfies, and with a very wide range of musicians that he blends into some real musical magic. However it was his concert at the Cultch in 1997 or '98, that set the standard for a special experience from a live performance. The Quartet recording has Bill on guitar, Curtis Fowlkes on trombone, Eyvind Kang on violin and Ron Miles on trumpet – an usual combination of instruments I am often drawn to for complexity and non-traditional ensemble sounds. And Bill Frisell does that so well and often on different recordings. So I expected the music to be great, because I had heard it all many times through the recording. But what I experienced live was a dimension beyond. The audience was enthralled, so much so, that when the concert ended, there was a special moment, a hesitation, to just stay in the zone, in the beauty of the sounds that had unfortunately come to an end, but whose vibrations still resonated. The musicians didn't move, the audience didn't move, everything just hung in the air for just that little bit longer than is usual or comfortable, so that when it ended with applause, it was clear that something special, some magic had just happened. That feeling has remained with me forever after, and as a result I look for it again in live performance. I have come close many times, but never with the same impact. It is the kind of moment that only live performance can deliver.
And so far, it is the kind of moment I have come to rely on the Jazz Festival to deliver.