The Music of Lambert, Hendricks & Ross
Part of the Jazz For Barb series presented with the Italian Cultural Centre
---
Reserve Table
Back by popular demand! Three of Canada's most dynamic jazz vocalists – Kate Hammett-Vaughan, Carman J. Price and Matthew Smith – pay tribute to the greatest vocal group in the history of jazz. Dave Lambert, Jon Hendricks and Annie Ross made music history with their vocal renditions of instrumental classics by Duke Ellington, Horace Silver, Wardell Gray, Count Basie, and many other icons of the 40s and 50s jazz scene. Swinging bop rhythms, complex harmonies, and the effortlessly hip lyrics of Jon Hendricks are sure to delight! With Chris Gestrin piano, Laurence Mollerup bass, and Craig Scott drums.
ABOUT JAZZ FOR BARB SERIES AND THE ITALIAN CULTURAL CENTRE
Barbara Fudge was a passionate and loyal fan of jazz music. She could be seen all over the city at various jazz events talking and laughing with her friends, mingling with the musicians and enjoying a glass of fine wine. Her personality and laugh were contagious and although no longer with us, her larger than life spirit shines bright.
Il Centro Italian Cultural Centre, located in the heart of East Vancouver, is and has been an essential part of Vancouver's cultural landscape since it's opening in 1977. Following a mandate of promoting Italian culture, values and heritage and to share these values and traditions with other communities, Il Centro is Vancouver's direct connection to Italian culture and is a space for language, music, food, arts, community initiatives, and much more.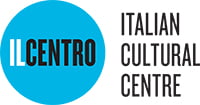 ---
Jan18