Roberta Gambarini Quartet with guest Emanuele Cisi – CANCELLED
Jazz at Pyatt Hall
---
Due to the sudden  death of her father, Giuseppe, in Italy, Roberta Gambarini has had to cancel her appearance at the TD Vancouver International Jazz Festival June 22 at 7:30 and 9:30pm.
Refunds will be issued at point of purchase—if you bought tickets on the internet or our office with a credit card, your credit card will be refunded. If you paid cash, our box office will be in touch with options to collect your refund or apply it to another show.
If you'd like to check out performers in the same classic Jazz vein, we think you might enjoy Johnny O'Neal at Pyatt Hall on June 27 at 7:30 or 9:30pm.
If you enjoy female vocalists, you might like Postmodern Jukebox's Morgan James at Performance Works on June 24, or Melody Diachun at Frankie's Jazz Club, also on June 24.
We apologize for the inconvenience and hope you'll join us in sending warm thoughts to Roberta at this difficult time.
For any questions contact our office: 604-872-5200 x5 / [email protected]
---
A force to be reckoned with, Italian vocal powerhouse Roberta Gambarini got her start singing in clubs when she was only 17. After receiving training at the New England Conservatory, she came in third place in the Thelonious Monk International Jazz Vocals Competition in 1998. Since then, she's been nominated for two Grammys and collaborated with giants like Dave Brubeck, Clark Terry, Herbie Hancock, and Wynton Marsalis. Collaborations aside, her five studio albums and countless awards and accolades establish her as an artist in her own right and a joy to watch.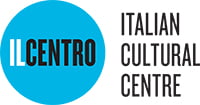 ---
Jun22