Missy D
(with DJ Kookum and Sierra Baker)
---
RSVP
Presented with  
Missy D is a bilingual emcee born and raised around the Motherland of Rwanda, Cote d'Ivoire, and Zimbabwe. She's been rapping since she was 11 years old in both French and English, and represents a blend of African cultures in her life-force and in her music, fusing hiphop, rap, and R&B with what she calls Rap & Soul.
You will hear influences like MC Solaar, Diams, Erykah Badu, India Arie, J. Cole, Missy Elliott, and Lauryn Hill echoing through her voice, which has taken her to SXSW, Juno Fest, and numerous other national festivals. She has performed with the likes of Busty and the Bass, Maestro Fresh Wes, Jully Black, Nomadic Massive, Sons of Kemet, Mr. Eazi, Snotty Nose Rez Kids, and The Sorority. In March 2020, Missy D dropped her second EP entitled Yes Mama, which followed her journey through grief— a topic that is especially relevant given its launch at the beginning of the COVID-19 pandemic. With her stellar band, featuring Vinay Lobo guitar, Dave Taylor bass, and Ian Cardona drums, she embraces diversity across instruments, musical genres, and most of all, people!
DJ Kookum will begin the evening at 8PM with a 30 minute set.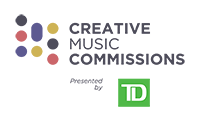 Presented in association with the PuSh International Performing Arts Festival.

Presented with the additional support of

---
Feb19