I'm Hip! Kate Hammett-Vaughan sings the songs of Dave Frishberg
Part of the Jazz For Barb series presented with the Italian Cultural Center
---
Reserve Table
Dave Frishberg is part of the pantheon of great American songwriters along side Duke Ellington, Jimmy Van Heusen, and Burt Bacharach. While his most recognizable tunes such as "I'm Hip", "My Attorney Bernie", and "Peel Me A Grape" are often performed and recorded, there is a catalogue of incredible songs for audiences to discover and enjoy. Join one of Canada's foremost jazz vocalists Kate Hammett-Vaughan for an evening of Dave's unforgettable music. With Bill Coon guitar and Darren Radtke bass.
ABOUT THE ITALIAN CULTURAL CENTRE AND JAZZ FOR BARB SERIES
Barbara Fudge was a passionate and loyal fan of jazz music. She could be seen all over the city at various jazz events talking and laughing with her friends, mingling with the musicians and enjoying a glass of fine wine. Her personality and laugh were contagious and although no longer with us, her larger than life spirit shines bright.
Il Centro Italian Cultural Centre, located in the heart of East Vancouver, is and has been an essential part of Vancouver's cultural landscape since it's opening in 1977. Following a mandate of promoting Italian culture, values and heritage and to share these values and traditions with other communities, Il Centro is Vancouver's direct connection to Italian culture and is a space for language, music, food, arts, community initiatives, and much more.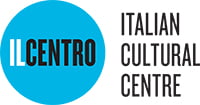 ---
Feb16