Dalannah Gail Bowen – Billie's Blues
The matriarch of the Vancouver Blues scene, Dalannah Gail Bowen is a force of nature.
"An artist from the upper stratosphere of talent" (Real Blues Magazine), the renowned singer, songwriter, actress, storyteller, and social activist was honoured with the Key to the City in 2017, when December 11 was officially named Dalannah Gail Bowen Day! Here she celebrates the enduring legacy of the great Billie Holiday alongside pianist Michael Creber, Miles Hill bass, and Dave Say saxophone.
Special thanks to Full Circle First Nations Performance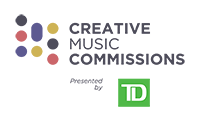 ---
Jul4