BRASILEIRA
Whether it's a hypnotic Jobim tune or a pulsing samba, Jennifer Scott's Brasileira fills the senses and entertains with engaging warmth and an energy to have you dancing in your seat! Featuring Jennifer Scott piano and vocals, Bill Coon guitar, Rene Worst bass, Cory Weeds saxphone, and Nino DiPasquale drums. With special guest Raphael Geronimo on percussion.
ABOUT THE ITALIAN CULTURAL CENTRE'S JAZZ FOR BARB SERIES
Il Centro Italian Cultural Centre, located in the heart of East Vancouver, is and has been an essential part of Vancouver's cultural landscape since it's opening in 1977. Following a mandate of promoting Italian culture, values and heritage and to share these values and traditions with other communities, Il Centro is Vancouver's direct connection to Italian culture and is a space for language, music, food, arts, community initiatives, and much more.
Barbara Fudge was a passionate and loyal fan of jazz music. She could be seen all over the city at various jazz events talking and laughing with her friends, mingling with the musicians and enjoying a glass of fine wine. Her personality and laugh were contagious and although no longer with us, her larger than life spirit shines bright.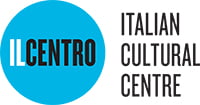 ---