Buy a Record, Make a Difference is a new series we have created to help local musicians generate income during COVID-19. It is based on the principle that we should support and reward the hard work local artists have already put into recordings, as it is an immensely difficult undertaking to be creating new material under current circumstances. There is currently a lot of emphasis on livestreaming and innovation in our industry, and while those things absolutely have their place, we think it's also important to boost projects that have already been completed.
In each post, we'll ask a local artist a series of the same questions, give them the opportunity to talk about recordings they're proud of, and ask them to talk about other local musicians whose work they admire. It's our hope that you'll take the time to listen to & purchase the work of local artists, or at the very least share their work with others.
---
ALVARO ROJAS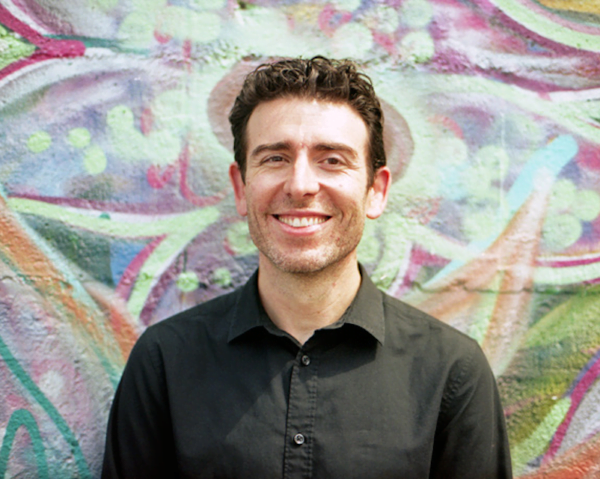 1. Who are you?
I'm a composer, guitarist, husband and father amongst other things. I've been involved in various local music communities since the early 2000's, and enjoy meeting and collaborating with creative people of all sorts.
2. Describe your music as best you can.
Well, I grew up playing "alternative" music, prog rock and metal, then went through the jazz studies program at Capilano U, and since then have had extended flings with writing film music, chamber music, electronic music, and a bunch of other stuff. The music I'm writing now is the product of all these experiences of course, and I find the music comes out sounding more interesting when I get out of the way and just let all of these elements coexist.
I try to make music that is colourful, energetic, challenging, and most importantly, melodic. Improvisation, and working wth improvising musicians is also an important part of my music, and we are blessed in having a huge community of great players in Vancouver that bring so much life and character to whatever material they are given to work with.
3. What's your latest recording (or a recording you'd like to promote)? Where can people get it?
My latest recording is called 'Gran Kasa', and was released on July 17. A single featuring a guest vocal by Peruvian icon Susana Baca came out on July 3. The band on this recording is completely stacked with some of the finest members of the aforementioned community (Peggy Lee, Meredith Bates, Chris Gestrin, James Meger, Sam Cartwright, and Liam MacDonald are the core, and there is some extra sparkle from Elisa Thorn and Sam Davidson), and everyone sounds amazing! I couldn't be any happier with how this record turned out, and I'm stoked to finally be able to put it out into the world.
This record is very important to me as it sums up much of my musical activity from the past 10 years or so. Also, for this project I wanted to incorporate some elements from Afro-Peruvian music, an incredibly rich and interesting world of music that I was hipped to through my parents listening to Susana Baca and others around the house when I was growing up. To have her participation on this record is a huge honour, and brings things around full circle.
If I were to sum up this record in a few words, I might say it sounds a bit like a 70s prog band, a salsa band and a string quartet going on a road trip together. Or perhaps like an alternate universe Mahavishnu Orchestra that took a shine to Latin instead of Indian music.
It is available on bandcamp here, as well as all of the usual streaming platforms.
4. Is there another local musician whose work you'd like to give a shout out to? 
There are many, but I'll just mention two. One of the shows I was really looking forward to playing during this years festival was with Chris Gestrin's 'Shadows' project. The batch of music Chris wrote for this project is really diverse, and very fun to play. His writing is very detailed and beautiful, and incorporates improvisation in really creative ways. He is also a complete keyboard wizard and read my mind more than a few times during the recording of my album ("why of course this song needs an atonal 2 keyboard solo with R2D2 noises!").
I'd also like to give a shout out to guitarist Chad MacQuarrie, whose music I've gotten reacquainted with during some COVID cleaning/organizing… He has a ton of his own projects, and plays guitar on some other great local releases. His writing ticks all the boxes for me, and he's an inspiring and passionate performer. You can explore his vast discography here. I recommend starting with "In Formation Go the Heard" and spiral outwards from there…
Ok, one more. Mili Hong and Eli Davidovici started a Patreon page of top notch bass/drum play along recordings that I've been having a blast practicing along with during this weird time. Also, when I'm playing along and my family asks me to turn down it even feels like a real gig!