"In my days of my youth, I was told what it means to be a man"
Imagine if you will…  you, a 14-year-old garage band guitar player in 1969, are bashing your way through (with your equally struggling friends) a repertoire that went from "Wipeout" to "Wild Thing" to "White Rabbit". Sure you might have attempted things from the White album, or Abbey Road, and Pet Sounds, (but no one could sing like that anyway), maybe a little psychedelic noodling, perhaps boring your school dance/church basement audiences with your interminable version of "In a Gadda Da Vida…"
And then this album appears. Gnomically called Led Zeppelin, (because who knew there was going to be a II, III, IV, and V) and it sounds like nothing you have ever heard before. From Page's opening guitar figure, even John Bonham's high hat sounds, like it is going to blast through the top of your head, and then Robert Plant starts singing… that sound… nobody had heard anything like that before.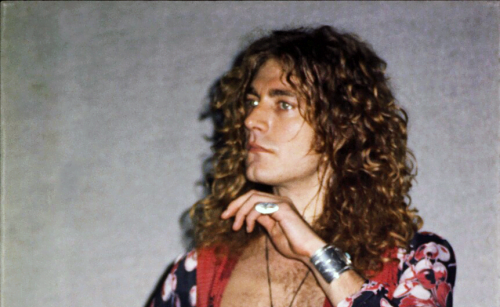 So you crouch over your record player, complete with the pennies on the tone arm, and try in vain to replicate the sounds and techniques of the most accomplished British session guitarist ever. Perhaps your drummer could get bombastic enough to imitate a player who was alternately nicknamed Bonzo or the Beast. But lord help the guy who had to sing like Robert Plant.
I have to admit as a teenage resident of Prince Albert, Saskatchewan, my knowledge of blues was probably limited to some vague John Lee Hooker mumbling, maybe Muddy Waters, or Mick Jagger's sanitized "Little Red Rooster". If this was blues then I needed re-education.
Well, the rest is rock history and a bunch of trashed hotel rooms. But just to remind you, here is possibly one of the most played songs in history:
But you can't live in the past, kids. Well maybe you can, judging by the number of classic rock acts still out there on the casino circuit. Or even worse, those dinosaurs even higher up the food chain, still playing the stadiums with exorbitant ticket prices and half their members either dead or under 25.
Robert Plant has avoided this. But not by completely ignoring his past; he just shifts it around a little. Granted Jimmy Page seems to be the one who has taken a certain propriety control over the Led Zeppelin back catalogue. Plant has from early on, explored his own musical back catalogue influences. Check this out from 1984, his first of many extra projects, The Honeydrippers.
Throughout the 80s and 90s, Plant continued to record in various formations, with quite a few collaborations with his old band mate Page. His solo albums with keyboardist Phil Johnstone were very successful, but to be honest, although he was not performing his Zeppelin hits, he wasn't straying too far away from the sound that had made him rich until the 2000s, when he formed the band Priory of Brion and began doing more folk rock material.
This would lead eventually to the watershed 2007 album Raising Sand with Alison Krauss. One would like to have been a fly on the wall when they convinced Plant to do an album with a female bluegrass fiddle player. Plant credits producer T Bone Burnet with "teaching an old dog new tricks", and thanks Krauss for inviting him into her world. The results were a multi-Grammy winning phenomenon, and if it had been vinyl, like Led Zeppelin I, I would have worn it out.
Since 2009 and the successes of Raising Sand, Plant has concentrated on a more intimate and acoustic type of material, while at the same re-visiting many Zeppelin classics. In 2010, he re-formed his pre-Zeppelin Band of Joy, (original drummer John Bonham), with Patti Griffin and Buddy Miller.
In 2012 he formed his present group, the Sensational Space Shifters, composed of some of the most experienced players in the music industry; a band that for the first time in a long time are truly on his level.
So, I could have chosen a nice re-worked English folk song, or a nice new crisp original, as an example of the Plant with the Space Shifters. But I know you've paid your two bits to see our man sing Zep, and that is what you are going to get:
So stop asking yourself whether its jazz or blues, or folk, or rock. It's Robert Plant. And he's at Queen Elizabeth Theatre June 29.
And if you need a quick history lesson, a peek at what happens to us all, check this out.
Jim King, teenage resident of Prince Albert, Saskatchewan and Robert Plant fan is now a Vancouver-based guitarist and guitar enthusiast.