Steve Kaldestad Quartet
Considered one of Canada's top saxophonists, Steve Kaldestad has appeared on numerous recordings here and the UK. Steve regularly performs with his own quartet as well as the Dan Brubeck Quartet, the Juno Award-winning Phil Dwyer Orchestra, Jesse Cahill's The Nightcrawlers, and more. Come and hear Steve's robust tone and swinging, rhythmic propulsion as his lines unwind fluidly. With Eric Gunnison piano, Neil Swainson bass, Julian MacDonough drums.
Please note, this concert is to replace the Emanuele Cisi Quartet.
Thanks to ICC Vancouver.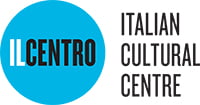 ---