Kevin Romain Acoustic Trio
Debuting a suite of music inspired by neuroscience, socialism, humility, and fine coffee,
this new chordless jazz trio from drummer/composer Kevin Romain (Only A Visitor, Enemy Pigeon) sets up shop in the lush median between precision and intuition. With Jeff Gammon bass and John Nicholson tenor saxophone, Romain searches for that intangible yet affecting emotional alchemy that can somehow be created from wood, metal, and breath.
This show is fully booked. If you'd like to be added to a waitlist in case of cancellations, please call Frankie's Jazz Club at (604) 688-6368.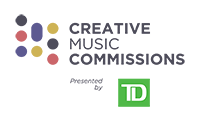 ---
Jun30