This weekend...
Hard Rubber Orchestra Tribute to the Great Kenny Wheeler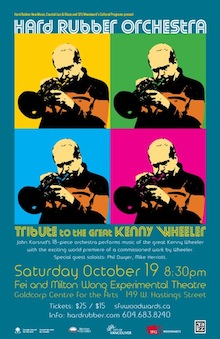 Fei & Milton Wong Experimental Theatre, Saturday October 19

On October 19, 2013 The Hard Rubber Orchestra will play an entire evening of music - including the premiere of a new commissioned work - by Jazz Legend Kenny Wheeler. Wheeler (b. Toronto, 1930) is one of the world's best known jazz musicians and undeniably one of the greatest master composers for the jazz orchestra.

His compositions are hugely influential, often imitated, and unique to the world of jazz and large ensemble composition. At 83, Wheeler, who is presently a resident of London England, is no longer able to travel or perform but is still highly active as a composer. It is an unprecedented honour for us to play a commissioned work by one of history's great composers for the jazz orchestra, especially from this period of his life and career. Guest soloists will be Phil Dwyer on saxophone and Mike Herriott on trumpet.  Guest conductor will be trombonist/ pianist Hugh Fraser.



---

Cross Border Jazz Presents: Piano Legend Larry Willis & Mike Dirubbo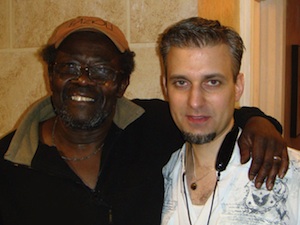 Jazz Cellar, October 25 & 26, 2013

Featuring LARRY WILLIS piano, MIKE DIRUBBO alto saxophone, KEN LISTER bass, JULIAN MACDONOUGH drums.

A protégé of Jackie McLean's (he studied with the late, great alto sax master at the Hartt School during the late '80s), Connecticut native Mike DiRubbo has a big, bold alto tone, an unerring time feel and remarkable facility on the instrument. Those qualities are put to good use in this stripped-down, revealing duo setting with veteran pianist Larry Willis, a consummate orchestral accompanist and accomplished soloist. The two demonstrate uncanny telepathy throughout their intimate dialogues on Monk's "Round Midnight," Horace Silver's "Peace," the standards "Star Eyes" and "Alone Together" and DiRubbo's lyrical "Introspection," which finds him singing through his alto with relaxed gusto.


---

Returning to Vancouver – The Sacred Music of Duke Ellington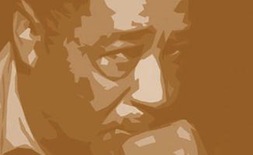 St. Andrew's-Wesley United Church, Thursday November 14th at 7:30pm

Internationally-renowned artists to be featured in a benefit concert at St. Andrew's-Wesley United Church. Duke Ellington is best remembered as perhaps the finest and most influential composer in the history of American jazz. He was also a man of deep spiritual convictions. Late in his career, he wrote three programs of inspirational music between 1965 and 1973 that blended his peerless tonal artistry with the celebratory energy of classic gospel music. Ellington's last sacred concert was performed only seven months before his death, and although very ill, he gave an inspiring performance of his sacred music classics. Don't miss this amazing production on Thursday, November 14th at 7:30 p.m. Tickets: www.eventbrite.ca


---

Lily Keber's BAYOU MAHARAJAH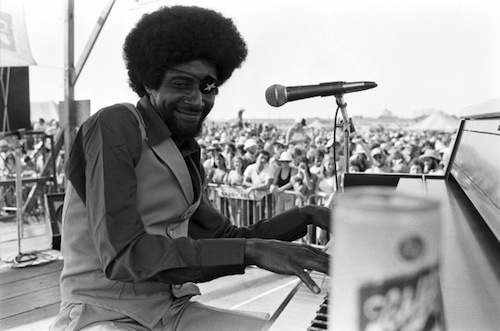 Kay Meek Centre (1700 Mathers Avenue West Vancouver, B.C.), Tuesday, November 19th at 7:30pm

DOXA Documentary Film Festival's Motion Pictures Series and the Kay Meek Centre are very proud to present the Vancouver Premiere of Lily Keber's BAYOU MAHARAJAH, an astounding documentary portrait of jazz pianist James Booker. Featuring interviews with Harry Connick Jr., Irma Thomas and Allen Toussaint and remarkable footage of the man in action, the film brings to vivid life the musician Dr. John described as: "the best black, gay, one-eyed junkie piano genius New Orleans has ever produced."

"This winning doc features a can't-miss subject and plenty of performance footage... A must-see for aficionados of New Orleans jazz." – Hollywood Reporter

Admission: $12 Tickets: Kay Meek Centre (www.kaymeekcentre.com) Box Office (604) 913-3634 Information: www.doxafestival.ca or 604.646.3200


---

Cross Border Jazz Presents: Cory Weeds Quintet feat. Steve Davis CD Release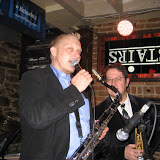 Jazz Cellar, November 22 & 23, 2013

Featuring CORY WEEDS tenor saxophone, STEVE DAVIS trombone, TILDEN WEBB piano, KEN LISTER bass, JESSE CAHILL drums

In January 2013 Juno nominated tenor saxophonist CORY WEEDS teamed up with trombonist extra-ordinaire STEVE DAVIS to form a phenomenal quintet. The band toured Canada and the U.S. for a month and it all came together the final night of the tour at SMOKE JAZZ CLUB in New York City on January 30th. The results of that magical night can be heard on the brand new 'Let's Go' recording available for the first time this weekend. Steve Davis is widely regarded as one of today's leading improvisers on the trombone. His lyrical, hard-swinging style first gained him broad recognition during the 1990's while working with the bands of jazz legends Art Blakey, Jackie McLean, Chick Corea's Origin and the cooperative sextet, One For All. Steve has appeared in Downbeat Magazine's Reader's and Critic's Polls numerous times, winning the TDWR (Risng Star) Trombone Category in 1998. Steve was also recently nominated by The JJA as 2010 Trombonist of the Year. BROUGHT TO YOU IN PART BY THE HARD RUBBER NEW MUSIC SOCIETY and THE COASTAL JAZZ & BLUES SOCIETY


---

Jon Mayer Trio with Steve Kaldestad
Los Angeles pianist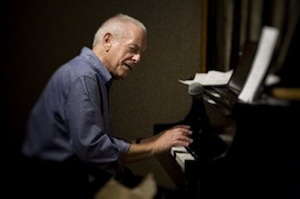 Jazz Cellar, November 29 & 30, 2013

Featuring JON MAYER piano,
STEVE KALDESTAD tenor saxophone,
ANDRE LACHANCE bass,
JOE POOLE drums






---

Louis Hayes and Cannonball Adderly Legacy Band Live Recording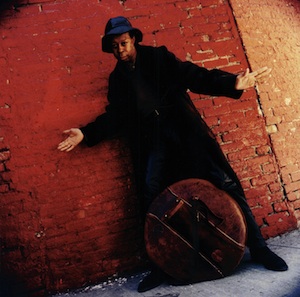 Jazz Cellar, December 5 – 8, 2013

Featuring LOUIS HAYES drums,
VINCENT HERRING alto sax,
JEREMY PELT trumpet,
RICK GERMANSON piano,
and DEZRON DOUGLAS bass







---

Caravan World Rhythms & Julio Montero present, with the support of Coastal Jazz & Blues Society and the Chan Centre, Grammy-winning Flamenco Jazz Diva BUIKA
Friday, December 6 at 8:00pm
Chan Centre for the Performing Arts at UBC, 6265 Crescent Road

Tickets $35 - $55 plus s/c Available online at www.ticketmaster.ca, by phone 1-855-985-2787
Or in Person at Chan Centre Box Office (no service charges), Rio Azul (638 West Broadway - no service charges) & Highlife Records (1317 Commercial - $5 service charge)

"Though compared to Nina Simone, Billie Holiday and Edith Piaf, she sounds like no one but herself. "— Los Angeles Times Only a unique confluence of cultural influences could produce an artist as strikingly original as Buika, who has earned a devoted cadre of fans and collaborators ranging from celebrated filmmaker Pedro Almódovar to musicians Seal, Rachelle Ferrell, Anoushka Shankar and Nelly Furtado. Born in Spain to parents in political exile from Equatorial Guinea, she grew up on the Spanish island of Mallorca. She was exposed to great jazz singers by her mother and forged a breathtaking, soul-drenched vocal style combining traditional Spanish-Gypsy laments of flamenco with soul and jazz improvisation. A commanding performer with a husky, crushed-velvet voice, Buika saw her career catch fire in 2009 with El Último Trago, a collaboration with Cuban piano giant Chucho Valdés. And during Chick Corea's recent month-long residency at the Blue Note in New York, Buika was featured in his stunning flamenco ensemble.

Buika is joined by one of Cuba's top jazz pianists Ivan Gonzalez Lewis & percussionist Ramon Suarez Escobar. LINKS: www.caravanbc.com  www.conchabuikamusic.com




---

Jazz at Lincoln Center Orchestra with Wynton Marsalis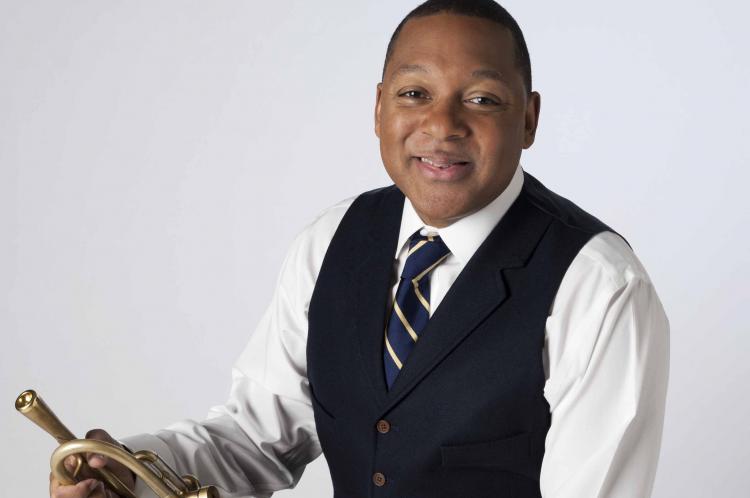 Saturday, March 1, 2014 at 8:00 pm
Chan Centre for the Performing Arts at UBC, 6265 Crescent Road

Presented by the Chan Centre in association with the Coastal Jazz and Blues Society

New York's best visit the West.

In 1987, world renowned trumpeter and composer Wynton Marsalis co-founded a program at Lincoln Center, which would grow into a cornerstone of the international jazz community and produce the spectacular Jazz at Lincoln Center Orchestra (JLCO). Under Marsalis' direction, the JLCO will perform repertoire across the full jazz spectrum: modern renditions of traditional favorites including tunes by Thelonious Monk, Herbie Hancock, Joe Henderson, Jackie McLean, Lee Morgan, and an array of compositions and arrangements by jazz contemporaries including members of the JLCO. Hailed as "the finest big band in the world today" by the Daily Telegraph, the Orchestra's lush, polished tone will transport audiences and set feet tapping with brassy, swinging sound.

Buy tickets here.

Chan Centre webpage.


---