Ticket Bundles
Choose any three shows from Innovation Series – Ironworks & Ironworks Late Night $36 + SC. Available online at www.northerntickets.ca exclusively. Search for Ironworks and select the three shows you want to see. Individual tickets will be available at the door only. Age restriction: 19 +

Please Note that Ticket Bundle quantities are limited.


---
French American Peace Ensemble featuring François Tusques
June 21 Innovation Series - Ironworks @ 9pm $25 + SC
The Parisian art scene of the late 60's was a welcoming time for international music collaborations. Fast forward to 2013 - three renowned improvisers from the States will join the godfather of French free jazz, pianist François Tusques, to celebrate the cultural connections between France and America. Tusques recorded one of the first albums of wholly European improvised music – 1965's "Free Jazz" – and played with a Who's-Who of American jazz (Anthony Braxton, Don Cherry). He'll be joined by New Orleans saxophone giant Kidd Jordan (Ray Charles, World Saxophone Quartet) and the almost psychic duo of William Parker "the most consistently brilliant free jazz bassist of all time" (Village Voice) and Hamid Drake (Fred Anderson, Ken Vandermark) "one of the best percussionists in improvised music" (All Music).


---
Phronesis
June 22 Innovation Series - Ironworks @ 9pm $25 + SC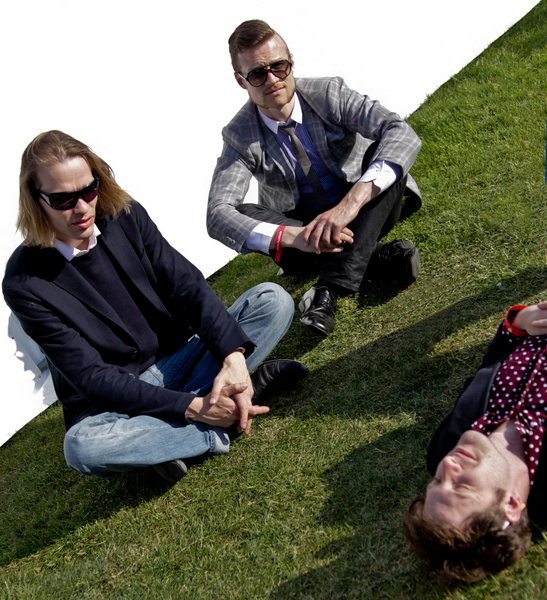 "One of the most exciting bands on the planet today!" - Jazzwise. Dizzying odd meter grooves, breakneck time changes, and breathtaking, top-of-the-rollercoaster group interplay are in abundance as Danish bassist Jasper Høiby's fierce and muscular playing leads this UK-based trio—which has been dubbed "the most exciting and imaginative piano trio since EST"—through fiendishly complex but accessible modern jazz. Høiby writes his intricate and athletic music without specific chords indicated allowing Ivo Neame's lyrical piano to colour the agile polyrhythmic ventures of the bandleader and drummer Anton Eger. This daring trio holds audiences captive in the exhilarating now.


---
Didier Petit's East-West Ensemble
June 23 Innovation Series - Ironworks @ 9pm $25 + SC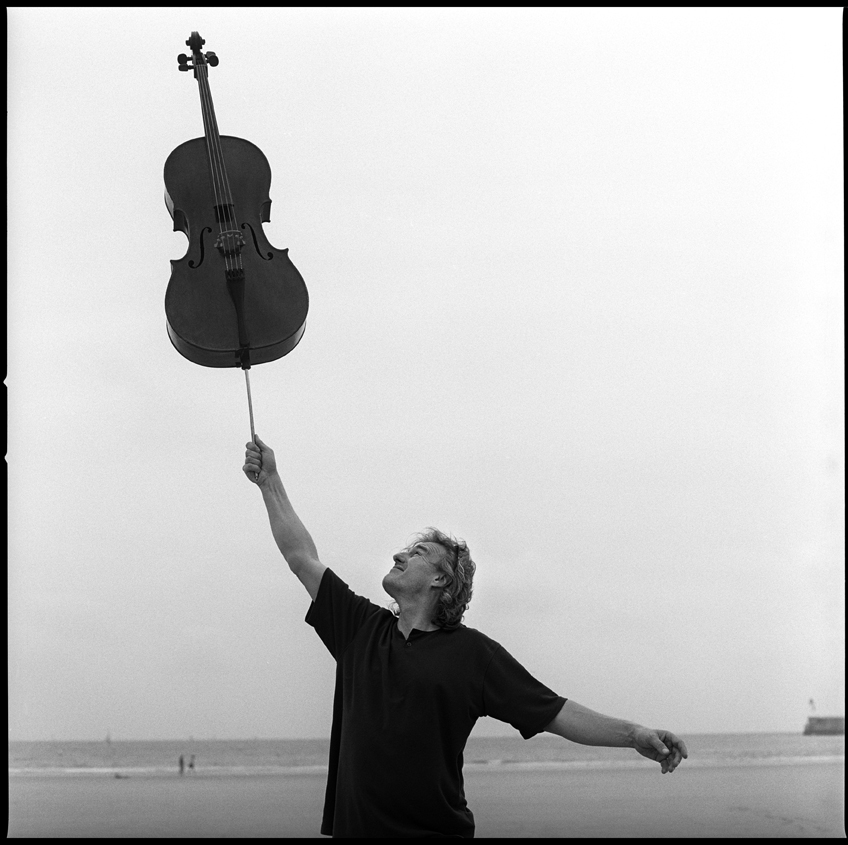 Masterful musicians combine free jazz with Eastern traditions. French cellist Didier Petit "shoots forth intense spirals of overwhelming emotion" (Allmusic.com) while often vocalizing over his full, polyphonic bowing. Rova Saxophone Quartet co-founder Larry Ochs has a voracious appetite for cutting-edge 20th Century music, from Cage to Coltrane. Savvy Festival-goers will remember Xu Fengxia voice/guzheng from her compelling 2012 performance with Black Lotos (Lucas Niggli). Miya Masaoka koto is a multi-disciplinary artist who investigates the natural world through idiosyncratic perspectives on sound. A leader in the French improv scene since the Seventies, clarinetist Sylvain Kassap has played with Barre Phillips, Evan Parker, and more.


---
Alan Jones Canadian All Star Sextet
June 25 Innovation Series - Ironworks @ 9pm + SC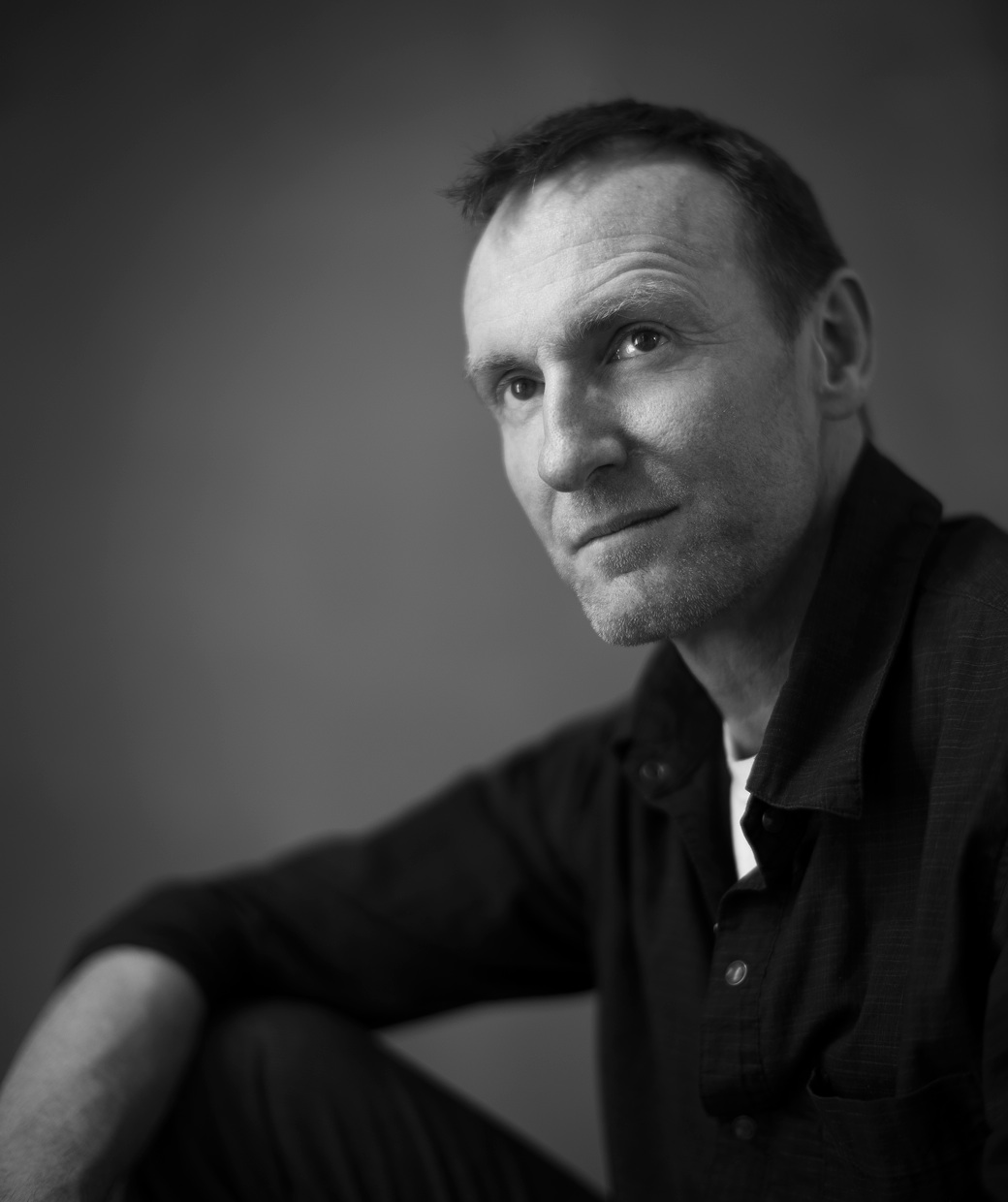 Drummer Alan Jones (Dave Holland, Kenny Wheeler) leads a band of all-star players that will have you screaming for...more! Saxophonists Phil Dwyer (Hugh Fraser, Randy Brecker) and Seamus Blake (John Scofield, Dave Douglas) are two of the most prodigiously talented players on the continent. Jon Ballantyne (Joe Lovano, Billy Hart) is a Juno award-winning pianist with a modern sensibility. Ingrid Jensen "plays trumpet with all the brilliance and fire of a true virtuoso" (Marian McPartland). Tom Wakeling (Arturo Sandoval, Lee Konitz) anchors the band on bass. Get set for dynamic post-bop with sophisticated melodies and a wonderful sense of buoyant excitement and infectious swing!

JUNE 24 Tom Lee Music Hall (Seamus Blake, Phil Dwyer, Alan Jones Workshop) @ 1pm Free

JUNE 25 Tom Lee Music Hall (Ingrid Jensen, Jon Ballantyne, Tom Wakeling Workshop) @ 1pm Free


---
Christian Wallumrød Ensemble
June 26 Innovation Series - Ironworks @ 9pm $25 + SC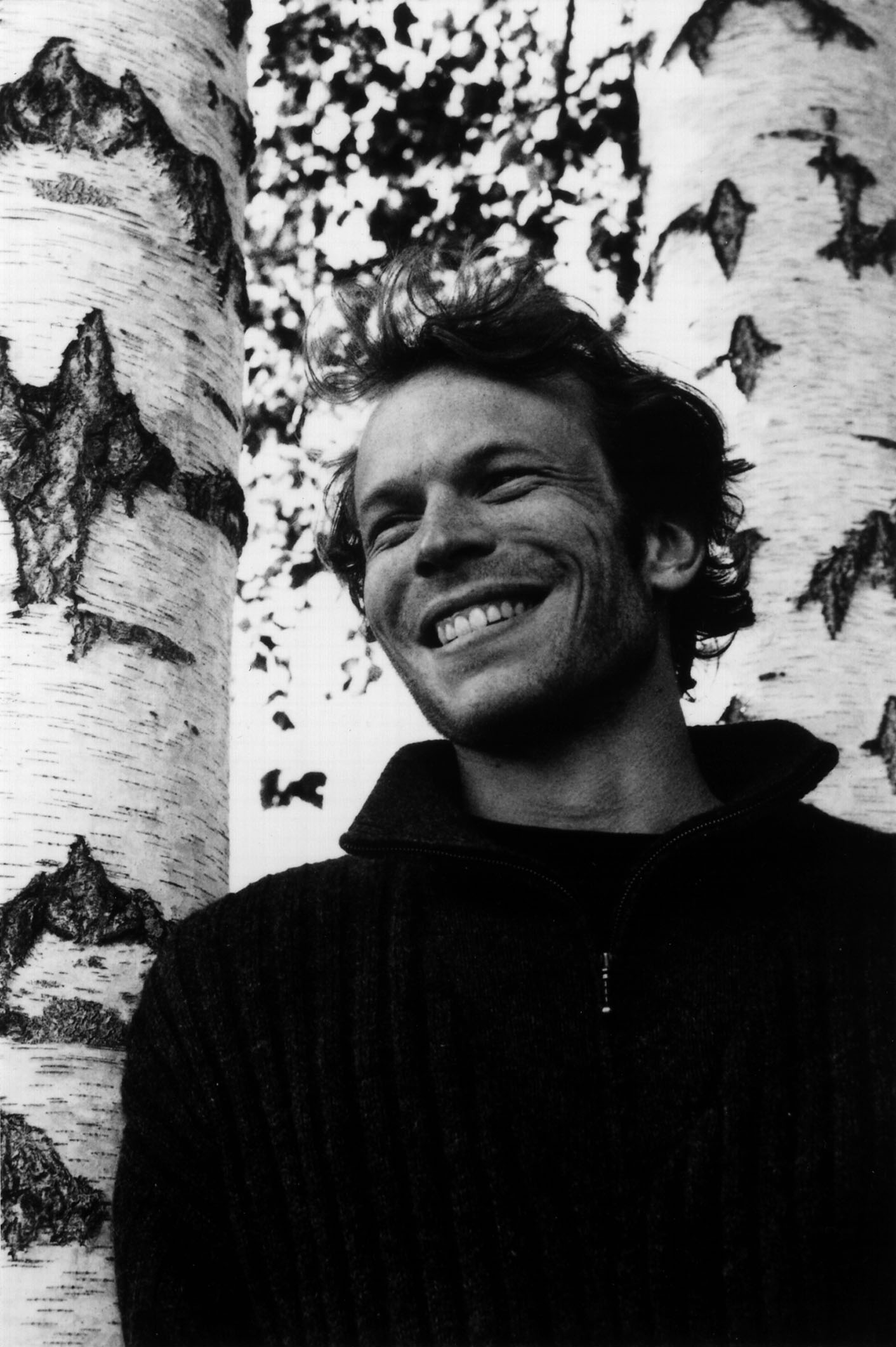 A beguiling treat for the ears! This astounding chamber group creates an expansive, almost mystical music through the compositions of Norwegian keyboardist and ECM artist Christian Wallumrød. One of the leading young Norwegian creative musicians, Wallumrød's "hymnal, luminously beautiful music" (The Guardian) evokes contemporary classical composers such as Morton Feldman and John Cage, Norwegian folk traditions, and cinematic sound sculpture. "The various traditions are all treated with respect, even when they're deliciously subverted." - Downbeat. With Gjermund Larsen violin/viola/hardanger, Eivind Lønning trumpet, Tove Törngren cello, Espen Reinertsen tenor sax, Per Oddvar Johansen drums/vibes.


---
Julian Arguelles Quartet
June 27 Innovation Series - Ironworks @ 9pm $25 + SC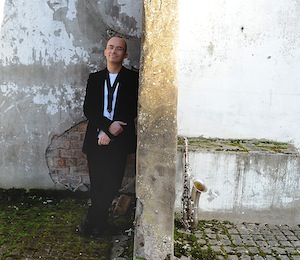 "One is left almost speechless with admiration" - The Independent.
Award-winning British saxophonist Julian Arguelles is one of Europe's finest musicians. A master of many idioms within the jazz sphere, Arguelles has a sound and style all his own. He's lent his burnished tone to the Frankfurt Radio Big Band and collaborated with an impressive array of artists like Tim Berne, Dave Holland, and Carla Bley. This is a rare chance for Vancouverites to hear what the Georgia Straight called "the refined roar of one of the young lions of British jazz." With Kit Downes piano, Sam Lasserson bass, James Maddren drums.

JUNE 27 Tom Lee Music Hall (Julian Arguelles workshop) 1pm Free


---
Silke Eberhard Trio
June 28 Innovation Series - Ironworks @ 9pm $25 + SC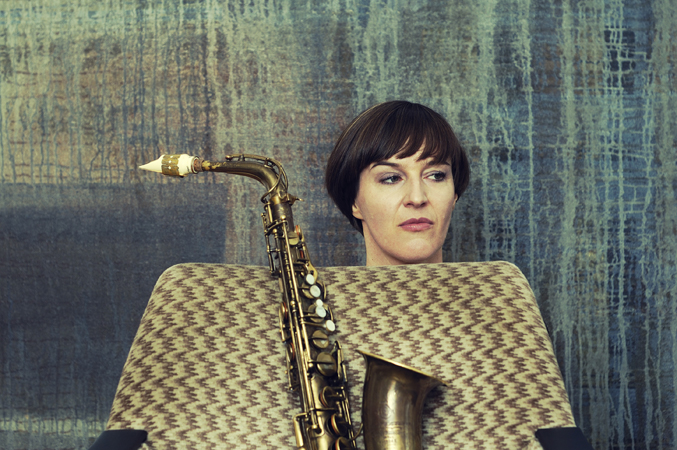 "Her mastery of both instruments is impressive, but so is her take on music: it is fun, it is light-footed, rhythmically and structurally complex, emotional and technically superb." - Freejazz.
German saxophonist/clarinetist Silke Eberhard has an inclusive, far-reaching take on jazz performance that includes Ornette-influenced avant-bop and interdisciplinary work with theatre and dance artists. She has performed and/or recorded with Dave Burrell, Gerry Hemingway, Aki Takase, and Scotland's NeWt Trio, among many others. This sharp trio featuring bassist Jan Roder and Kay Lübke drums is uncommonly committed to celebrating and developing the traditions of free jazz.


---
Tomas Fujiwara & the Hook Up
June 29 Innovation Series - Ironworks @ 9pm $25 + SC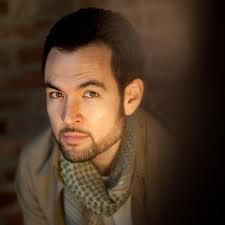 This sleek ensemble led by the textural, orchestral swing drumming of Tomas Fujiwara (Taylor Ho Bynum) crafts "an updated take on the Miles Davis 1960's quintet idea" – All About Jazz. Made up of leading lights in the new generation of New York creative musicians, it is certainly one of the most out-and-out entertaining modern jazz groups working today. Episodic compositions morph as they progress through enigmatic but evocative logic, always allowing for invigorating group improvisation. With Mary Halvorson ("the most impressive guitarist of her generation" – All About Jazz. Brian Settles tenor saxophone, Michael Formanek (Tim Berne) bass, Jonathan Finlayson ("an incisive and often surprising trumpeter" - New York Times).


---
Tim Berne's Snakeoil
June 30 Innovation Series - Ironworks @ 9pm $25 + SC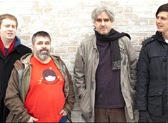 Alto saxophonist Tim Berne's gritty, tough sound and next-level compositions that are featured on his current ECM recording Snakeoil had many critics placing the disc on their best of the year lists. Snakeoil signals a return to Berne's rare ability to channel rigorous structure while still breathing the rarified air of freedom in his playing. Joined by drummer Ches Smith (Mr. Bungle, Marc Ribot), clarinetist Oscar Noriega (Jim Black), and pianist Matt Mitchell (Dave Douglas, John Hollenbeck), these meticulous craftsmen and artful improvisers take music far beyond the written page and into an expressive, magical sonic territory of exhilarating textural shifts, modular grooves, and serpentine, brain-twisting melodies.