Wednesday Jazz Series @ Emerald Supper Club 555 Gore St.
9–11pm Cover by Donation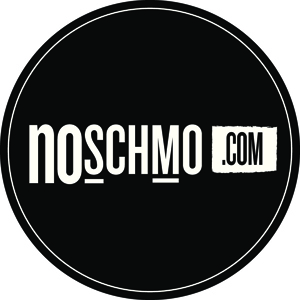 OCT. 1st - Handmade Blade
Peggy Lee - cello
J.P Carter - trumpet
Aram Bajakian - guitar

This newly formed trio features recent NYC arrival Aram Bajakian (John Zorn, Lou Reed, Diana Krall) on guitar and longtime Vancouver residents JP Carter (Inhabitants, Destroyer, Dan Mangan) and Peggy Lee (The Peggy Lee Band, Film in Music, Tony Wilson) on trumpet and cello respectively. The three each contribute compositions which launch striking and explosive improvisations. This is a small group with a broad pallette and great energy.


OCT. 8th - LightBender
Kristian Naso - trumpet
John Paton - tenor saxophone
Alvaro Rojas - guitar
Ian Cox - keyboards
Derek DiFilippo - bass
Dan Gaucher - drums

LightBender is a brand new sextet led by trumpeter Kristian Naso (The Unsupervised). The band was formed to perform his own compositions as well as tunes by the likes of John Zorn and Magnus Broo (Atomic). Their music is a swirl of earthy grooves, devious rhythms, bendy melodies, and intrepid improvisations.


OCT. 15th - Dan Gaucher 4tet
Dave Say - sax
Tristan Paxton - guitar
Eli Davidovici - bass
Dan Gaucher - drums

This musical meeting will be a first. Exploring familiar music with unfamiliar voices.


OCT. 22nd - Reach for the Sky feat. Debra-Jean Creelman
Debra-Jean Creelman - voice
Tony Wilson - guitar
Scott Smith - pedal steel/guitar
Tyson Naylor - keys
Jeremy Holmes - bass
Liam MacDonald - drums

Two major creative talents unite over a shared love of old gospel, soul, and country. Guitarist Tony Wilson's enormous creative scope and emotional depth transcend terrestrial notions of genre and bring a magical, otherworldly quality to every project he takes on. A former member of Mother Mother, Debra-Jean Creelman's versatile voice inhabits songs with remarkable range, from smoky and unhurried to full-throttle belting powerful enough to punch a hole through the far wall.


OCT. 29th - Sendero Luminoso
J.P Carter - trumpet
Dave Sikula - guitar
Tommy Babin - bass
Bernie Arai - drums

Bassist and composer Tommy Babin's ensemble "Sendero Luminoso" performs compositions by Babin that are inspired by both the musics of South America during the 1960s and 1970s and the revolutionary music of North America during the same period. The irony of decidedly positive sounding music emanating from brutal social conditions isn't lost as the group interprets compositions that appear at first familiar but have been filtered and altered by modern jazz's values of freedom and individualism.

For more information:
noschmo.com
emeraldsupperclub.com
---
Vancouver International Film Festival 2014 Discount Offers for Jazz Fans!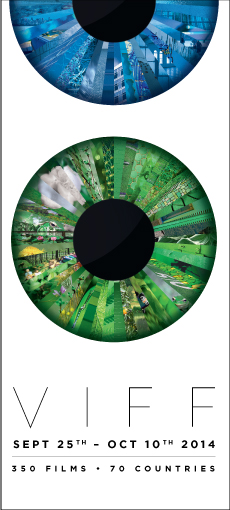 As one of the largest film festivals in North America, the 33rd annual Vancouver International Film Festival brings Vancouver audiences some of the best films from around the globe. Enjoy a true celebration of film with a discount on your tickets. VIFF has very generously created a program just for you!

Here are the details:
The code is VIFF14JAZZFEST, here are the details:
• code offers a $10 ticket price for regular screenings (regularly $13)
• code offers $12 ticket price for special presentations (regularly $15)
• code valid for a maximum 2 tickets per screening
• code valid for a maximum 30 screenings

Here are the redemption instructions:
1. Go to VIFF.org, browse the films and select what film you'd like to see.
2. Click BUY NOW next to the screening date of your choice.
3. At the bottom of the ticket order page enter your promo code in the promo code box. Click "GO", then click "OK"
4. Select quantity of tickets from the "Promotional" drop down menu (Look for the little yellow star beside the special promotional price) and click "CONTINUE".
5. Review Selection and click "CONTINUE WITH ORDER"
6. Log in or create a new account to complete purchase.

* Note: Under B.C. law, patrons must be age 18 or older and a member of VIFF's registered non-profit society to attend most films at the festival. The one-time membership fee is $2 and can be purchased on-line when you book your order or when you arrive at the theatre. Please note that entrance to Vancity Theatre and The Rio is usually 19+ because of liquor laws, including during VIFF.

www.viff.org

VIFF Films about music for music lovers.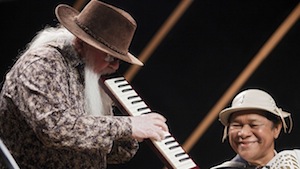 Cinema can convey the power of the other arts - architecture, dance, painting and music, especially music - in astonishing ways. Big-screen sound and image facilitate a special kind of intimacy and quality of encounter that is unique. This extremely popular subsection of Nonfiction Features highlights great performances and in-depth visits with some of our greatest artistic talents. Come see. Come hear. To help you find the music films, here is a link to our ARTS AND LETTERS film series.
---