Medeski Scofield Martin & Wood
with Gordon Grdina Trio
June 20 The Vogue Theatre @ 9pm $45/40 + SC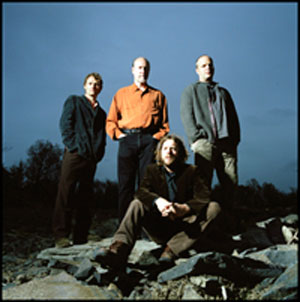 A powerhouse groove trio meets an electric jazz legend in this fiery summit of high wire improvs, adventurous funk, and psych-jazz. Keyboardist John Medeski, drummer Billy Martin, and bassist Chris Wood are no strangers to collaboration, having worked with artists as diverse as John Zorn, Maceo Parker, and Natalie Merchant, but it's with jazz/rock guitar titan John Scofield that they've found their perfect fourth. Sharing a work hard/play hard aesthetic and a love of jazz, rock, avant-groove, New Orleans boogie, and Afro beat, these envelope-pushing badasses go from far out to right in the pocket.
---

HIROMI: THE TRIO PROJECT featuring Anthony Jackson (Bass) and Simon Phillips (Drums)
with Sekoya featuring Amalia
June 21 The Vogue Theatre @ 9pm $50/45 + SC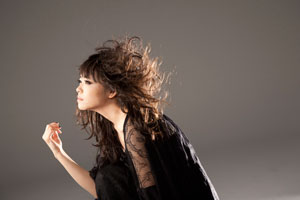 "She's to the piano what Hendrix and Van Halen are to the guitar. Yeah, she's that good" – All About Jazz
Japanese pianist/composer Uehara Hiromi's highly complex but deeply emotional music goes from "heart to heart, not fingers to ears." Her virtuoso chops are perhaps only rivaled by her omnivorous musical curiosity and innovative spirit. With Anthony Jackson bass (Chick Corea, Steely Dan) and hard-hitting drummer Simon Philips (Al DiMeola, Jeff Beck), this fierce but playful trio blends percussive post-bop, proggy polyrhythms, mesmerizing counterpoint melodies, swing, and rock, all accompanied by Hiromi's joyful offhand vocalizations and gleeful bouncing off the piano bench!
---

An Evening with Arturo Sandoval
June 23 The Vogue Theatre @ 9pm $55/50 + SC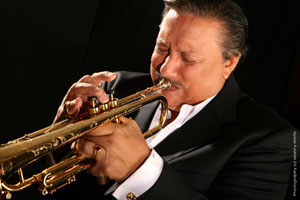 "The man barely can contain all the music rushing out of him." – Chicago Tribune
A nine-time Grammy Award winner who also boasts Billboard Awards, an Emmy, and a US Presidential Medal of Freedom, trumpeter Arturo Sandoval helped revolutionize Cuban music in the 1970s as a member of Irakere. Mentored by the great Dizzy Gillespie, Sandoval is a "blazing, technically flawless trumpeter [with a] supercharged tone" (All Music), whose unabashed love of jazz bursts forth in bebop and Cuban styles topped with dynamic trumpet fireworks. He's lent his delightfully boisterous playing to the likes of Herbie Hancock, Gloria Estefan, and the London Symphony Orchestra.
---

Jill Barber
with Royal Wood
June 24 The Vogue Theatre @ 9pm $35/30 + SC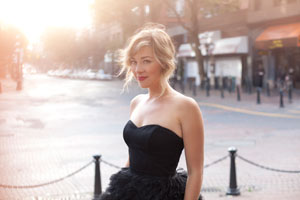 Jill Barber is the quintessential Canadian performer; she has won numerous awards, has been nominated for two JUNOs, and sings in both English and French. Whether evoking a café in Paris on her last release, Chansons, sipping champagne in a cocktail lounge on Mischievous Moon, or exchanging glances across a crowded room on the smash hit Chances, a Jill Barber performance, steeped in romance, takes you to the moon and back. On her new album, due out in June, Jill turns it up a notch, embracing Stax rhythms and a Philly soul backbeat to go along with her warm sultry vocals.
---

Maceo Parker
with the Night Crawlers featuring Dawn Pemberton
June 25 The Vogue Theatre @ 9pm $45/40 + SC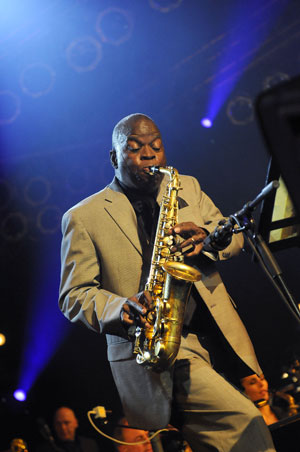 "The funkiest sax player alive."—Chicago Tribune
Rhythmically charged funky horn bursts and soulful, gospel-tinged blues inflections are the hallmarks of Maceo Parker's sound. A longtime sideman for James Brown (20 years!) he has also lent his funk energy to George Clinton, retro-'70s disco darlings Dee-Lite, De La Soul, Prince, Ray Charles, Dave Matthews Band, and the Red Hot Chili Peppers. Whatever the context, one thing is certain: Maceo Parker is the living, breathing pulse that connects the history of funk in one golden thread. Don't miss Maceo's own die-hard groove band as they prove once again that you can't stop the funk.
---

Charles Lloyd Quartet
with Chris Gestrin Trio
June 27 The Vogue Theatre @ 9pm $55/50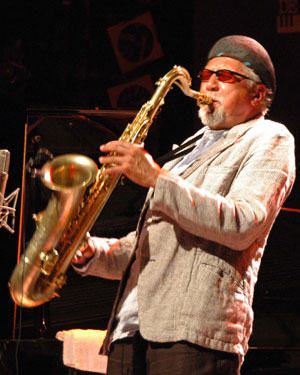 "One of the greatest saxophonists on the planet…never out of touch with his audience."—BBC Radio 3
Since 1960, Lloyd has lent his adventurous, lyrical sound to everyone from Cannonball Adderly and Keith Jarrett to The Beach Boys. His early experiments blending jazz and rock charted a path that led to the electric fusion of Miles Davis and Headhunters, while his exploration of spirituality and transcendental meditation added a new depth to his sound. Lloyd moves from hard swing to subtle ballads, blending gorgeous textures and Eastern influences. With Gerald Clayton piano, Joe Sanders bass, Gerald Cleaver drums.
---

An evening with Cassandra Wilson
June 29 The Vogue Theatre @ 9pm $50/45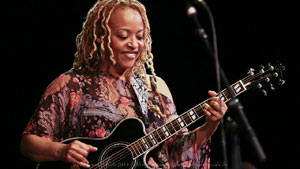 "Arguably the greatest living female jazz singer…her smoky alto bends almost everything to its will." – All Music Guide
Named "America's Best Singer" by Time Magazine, two-time Grammy Award-winning Cassandra Wilson first came to prominence through a leading role in Wynton Marsalis' Pulitzer Prize-winning work Blood on the Fields. Wilson's restless musical curiosity has seen her move the goalposts of vocal jazz. Blues, country, soul, rock, folk and even some hip hop techniques show off her "dark-treacle voice and precisely calibrated palette." (Telegraph). With Lonnie Plaxico bass, Brandon Ross guitar, John Cowherd keyboards, John Davis drums.
---

Tickets at www.northerntickets.com

Telephone at 604 569-1144.
Toll Free in North America at 1 855 551-9747
Box office at 918 Granville Street in Vancouver.