Yamantaka//Sonic Titan
with Sun Killer
Friday, June 20 Fortune Sound Club @ 8pm $25 +SC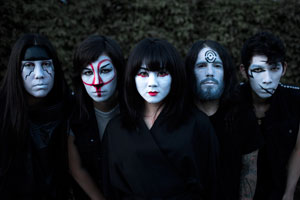 "Yamantaka//Sonic Titan are one of the most exciting bands on the planet." – NOW Magazine

Leaders of the new Canadian vanguard, Polaris Prize shortlisters and JUNO nominees YT//ST are next-level art-rockers who negotiate cultural dynamics (founders Alaska B and Ruby Kato Attwood share Asian-Canadian heritage) through hypnotic soundscapes, noise, heavy psyche-rock, performance art, and elaborate staging in giant monochrome paper sets. Focused, yet thrillingly transcendent, theirs is a hybrid art they call "Noh-wave", winking at both traditional Japanese theatre and the brash, gritty abandon of the late-70's New York experimental scene. A sensory feast of sights and sounds.
---

Royal Canoe
with Copilots
Saturday, June 21 Fortune Sound Club @ 8pm $17 + SC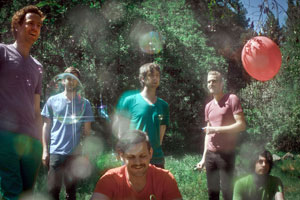 "There's a kaleidoscopic effect to Royal Canoe's music; their myriad sounds and influences are thrown into a vessel that spits it back out in remarkably hypnotic patterns." – Exclaim!

Calling to mind the bent pop delicacies of Flaming Lips, 4am weirdo funk and R&B, and delightfully warped hip hop, Winnipeg's Royal Canoe have an engaging cohesiveness, despite influences more wide-ranging than a year's worth of Manitoba weather. Blending electronic and acoustic sounds, a telepathic pair of drummers, blissful synth flourishes, and some seriously wiggy vocal effects, the 2014 JUNO Award nominees get the blood moving better than a cloud of black flies.
---

King Khan & the Shrines
with Red Mass
Tuesday, June 24 Fortune Sound Club @ 9pm $20 + SC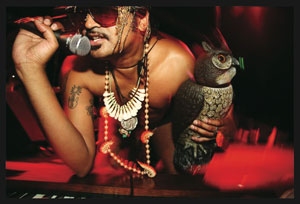 King Khan & the Shrines is more than a psychedelic soul band with a spectacle of a stage show. They are a cult musical phenomenon with more than 10 years of international touring, multiple studio albums and a fan base of fervent punk, soul, free jazz, and garage rock heads. Leading this fierce line-up of musicians is Berlin-based King Khan, a "sleazy spiritual" (Spin), over-the-top front man—equal parts James Brown, Sun Ra, and Andy Kaufman—who is more than ready to kick start a sweltering, swaggering dance party complete with rip-roaring horn lines, southern-fried guitar riffs and hypnotic melodies.
---

Quantic Live
with Cassette Merchant
Saturday, June 28 Fortune Sound Club @ 8pm $20 + SC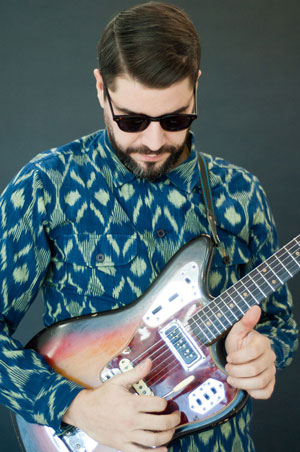 Prolific and dazzlingly talented DJ/producer/multi-instrumentalist Will Holland (Alice Russell, Nickodemus) "comes at music from every conceivable angle: producer, listener, record collector, musician, and DJ. As Quantic, he brings all of those angles together into a relentlessly funky sound that seamlessly mixes live playing, programming, and sampling." (Pitchfork). His groove-laden Quantic project blends live instrumentation with samples from his arsenal of one-off custom vinyl. With funk, soul, jazz, and Afrobeat, plus Latin influences from his current home base of Colombia, Quantic "puts it down for the funk, and the funk reciprocates." (LA Weekly)
---

Tickets at www.northerntickets.com

Telephone at 604 569-1144.
Toll Free in North America at 1 855 551-9747
Box office at 918 Granville Street in Vancouver.